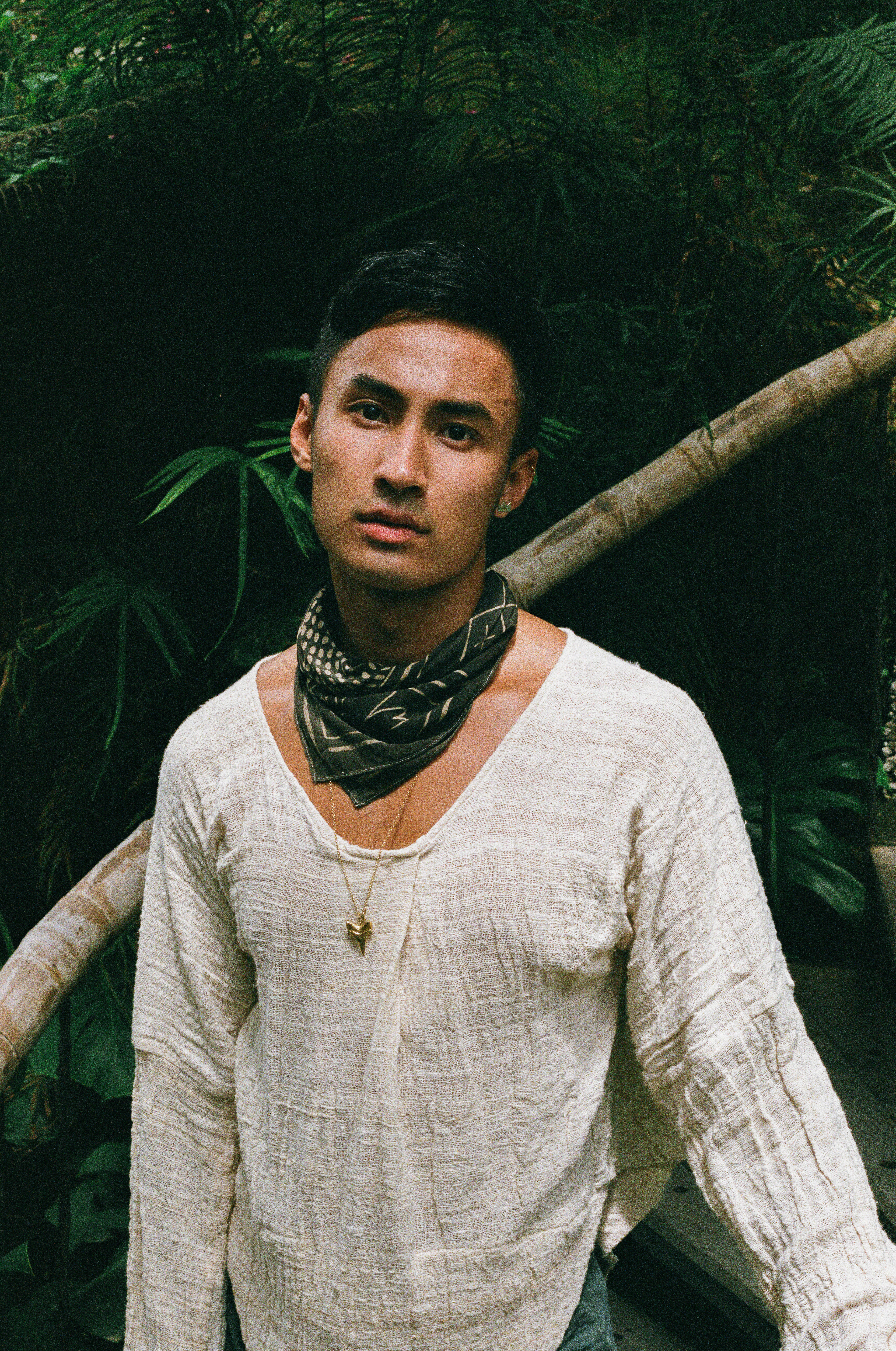 Fashion futures designer for sustainability, urbanist, academic, model represented by Role Models Management, sourcing agent, and entrepreneur. The hyphens are many. He envisions fashion, cities, and other spaces as tools to reawaken the imperative of sustainability. Multicultural. Born in San Francisco to Eurasian parents, lived in the U.S.A., Italy, the Philippines, the U.K., and Singapore. He carries on the Litton Family textile heritage that started in Dublin, Ireland, and migrated to Manila, Philippines via Hong Kong and Singapore. You can call him 'Al'. He enjoys meeting interesting people and asking them interesting questions. Let him know how he can help, or drop him a message and say 'hi!' at info@allenlittonstudio.com 
Stilista della moda sostenible, urbanista, accademico, imprenditore, e modello ripresentato da Role Models Management. Lui immagina la moda, le città, e altri spazi come utensili di risvegliare l'imperativo di sostenibilità. Multiculturale, nato a San Francisco, lui ha abitato in USA, Italia, le Filippine, UK, e Singapura. Si può chiamarlo 'Al'. Il fa lui molto piacere di conoscere gente interessante and parlare con loro delle cose le più importante della vita. Inviarlo una email qui info@allenlittonstudio.com.
Styliste de la mode durable, urbaniste, académique, mannequin representé de Role Models Management, et entrepreneur. Lui immagine la mode, l'urbanisme, et des autres espaces comme outils de réveiller l'impératif de créer une société durable qui ne sépare pas, entre deux mondes, La Nature et les choses humaines. Multiculturelle, il est né á San Francisco, et a vécu en États Unis, Italie, Philippine, Royaume-uni, et Singapour. Vous-pouvez Lui appeler 'Al'. Il aime beaucoup de rencontre des gens intéressants, et avoir des conversations profonds avec eux. Envoyer-Lui un message ici: 
info@allenlittonstudio.com .
时装设计师,城市规划,学者,模特儿代表的Role Models Management,和企业家。他设想时尚设计和城市规划,跟别的方法能再度觉醒这个时代紧急需要的保护大自然和改善人类社会跟自然世界的关系。本来多元文化,他在旧金山出生了,在美国,意大利,菲律宾,联合王国,和新加坡长大了。他行那利钝,叫亚伦。他最喜欢认识有趣的人们也跟他们有意思的会话。写信说 嘿!' 就发给他: info@allenlittonstudio.com .